Dr.-Ing. Matthias Börner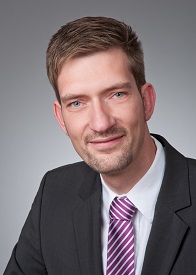 Career
Studies:
2003-2008
M.Sc and B.Sc. Process Engineering (VT),
Specialization: Mechanical and Thermal Process Engineering,
Otto-von-Guericke University Magdeburg
Doctorate:
2013
Topic: "Solid Material Dynamics and Particle Residence Time Exemplified in Top Spray Fluidized Bed Granulation",
Otto-von-Guericke-University Magdeburg
Occupation:
N/A
Project leader in Research and Development for new Processing Facilities,
Bosch Packaging Technology
What I do now:
I am a project leader in the research and development of new process equipment for the mixing, granulation, and drying of pharmaceutical powders in the manufacturing of tablets and capsules. I work for Bosch Packaging Technology. As a process engineer, I mainly deal with the conception, dimensioning, and design of process facilities, balancing the entire system, calculation of material and heat transfer, experimental testing, and the combination of design and electrical engineering for the realization of an industrial processing plant. Studying at the FVST has provided me with the correct foundations for my current occupation.
Short company profile:
As a specialist in process technology, Hüttlin GmbH has been manufacturing equipment for granulation, drying, and coating of powders used for the processing of pharmaceutical products worldwide for over 25 years. Since 2011, Hüttlin, headquartered in Schopfheim, has been part of Bosch Packaging Technology's portfolio of brands and complements the Process Technology division.
In addition to quick-mixing granulators and fluidized bed systems, the range of products includes all of the associated process and machine components. The modular design of the systems allows flexible adaptation to batch sizes and customer requirements - from individual systems for laboratory applications to extensive production lines. On a property of 300 square meters, Hüttlin offers state-of-the-art equipment for the formulation and development of solid dosage forms as well as their scale-up on production plants. The modular process technology for granulating, drying, and coating ranges from laboratory applications to the entire production lines.